ACTIVA® FEW
Our ACTIVA® FEW is designed for customers who wish to use ACTIVA® at an affordable cost level.  Having similar versatility as ACTIVA® WM, it could be used in a wide variety of products such as sausage, salami, etc.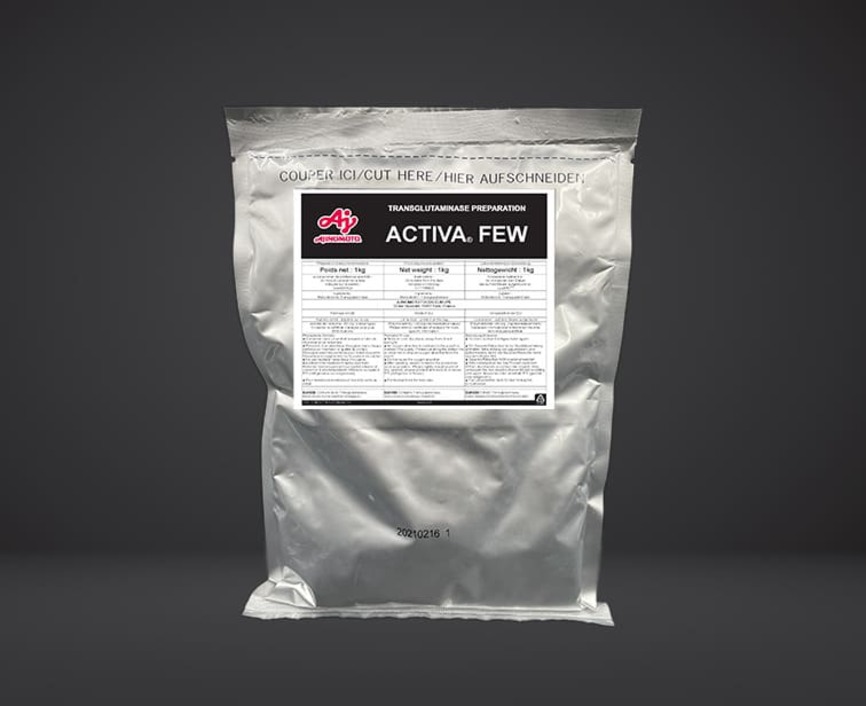 Benefits of ACTIVA® FEW
Sodium reduction
Can replace salt in meat systems that extract protein for producing protein network during cooking.
Cost reduction
With lower optimized dosage, ACTIVA® FEW can be effectively used for cost down.
Improved texture
Enhances texture in most applications like sausage, ham, salami, etc.
Replacement of Stabilizer
Creates a protein network which allows to reduce or remove stabilizers.
Application Variety
This product is ideal for all products which include proteins, including emulsified & fermented sausages,
Discover similar products